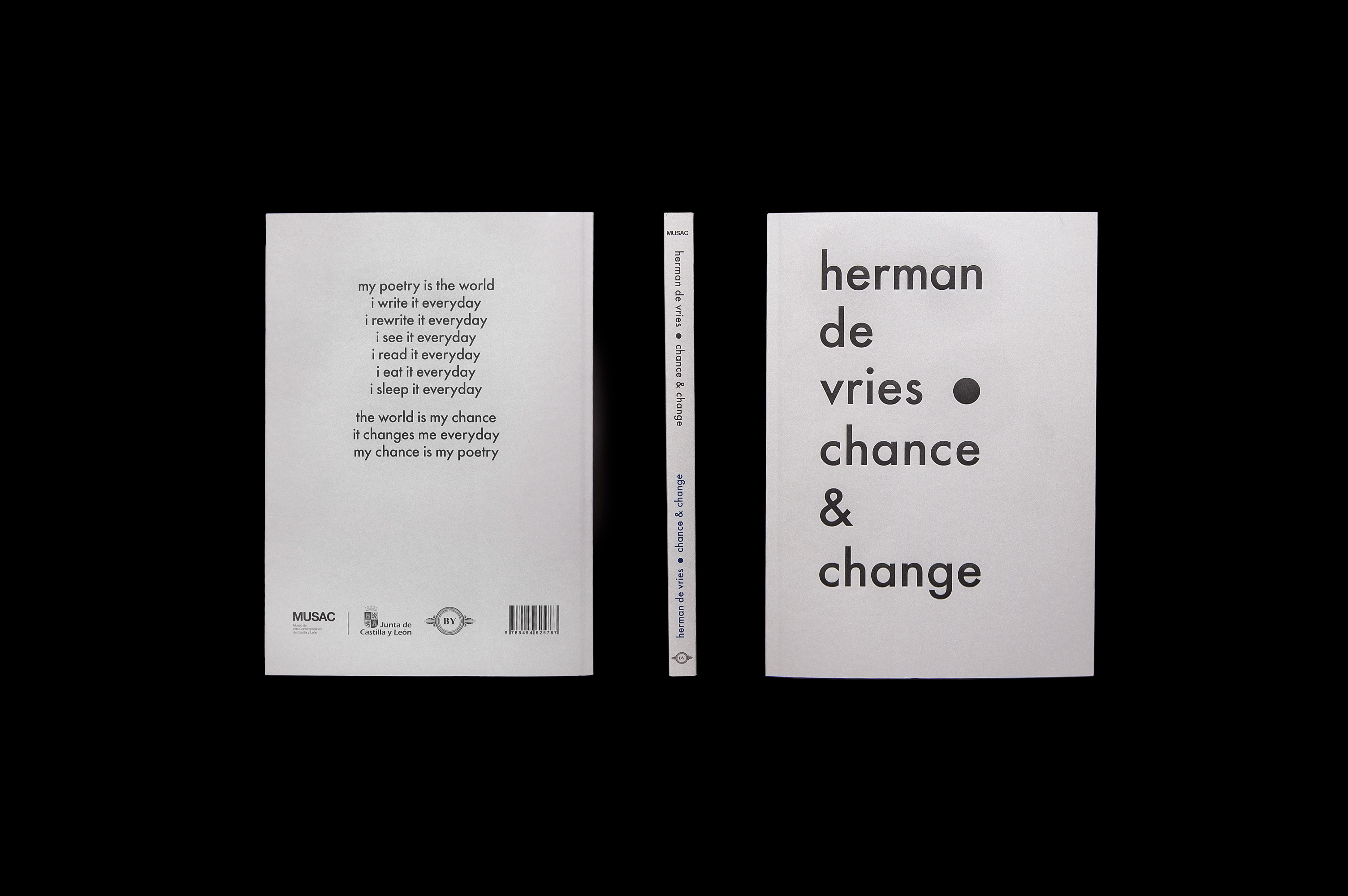 Diseño del catálogo
chance & change
que recopila los proyectos de la primera exposición retrospectiva en España de herman de vries. El libro se completa con textos de profesionales del arte y escritores.
Graphic design of the book
chance & change
that compiles the artworks of the first retrospective exhibition in Spain by herman de vries. The book is completed with texts by art professionals and writers.
Cliente/Client
MUSAC
Editorial/Publisher

MUSAC
/
By Publications
Año/Year

2018
Tipografía/Typography
Futura
Papel/Paper
Materica Clay 250 g/m2
/
Symbol Tatami 150 g/m2
Método impresión/Print method

Ófset 4/4/Offset 4/4
Encuadernación/Binding

Rústica/Paperback
Libro digital/Digital book

---
chance & change